Cole Schneider Re-Signs with the Milwaukee Admirals
Great news coming from the farm team; Forward Cole Schneider has agreed to a one-year, AHL level contract with the Milwaukee Admirals.
Schneider was acquired in a trade last year and played a pivotal role in getting the then-struggling Milwaukee Admirals to the playoffs. We break down the year he had with the Admirals, his contract extension and what he can bring to the Admirals moving forward.
On January 14th, 2018, the New York Rangers and Nashville Predators decided to seal the deal on a trade that would send Cole Schneider of the Hartford Wolf Pack to the Milwaukee Admirals in exchange for Connor Brickley.
At that point in time, the Milwaukee Admirals had been slipping in the standings and were not looking in the best of shape offensively and something needed to be done to get the offense going.
Brickley had 39 games played and could only earn 7 goals and 4 assists for 11 points. Meanwhile, Cole Schnieder had 36 games played and had 13 goals and 12 assists for 25 points.
On paper, the trade looked to get a struggling Brickley out of Milwaukee and bring in an offensive asset in Schneider to Milwaukee. In the next 24 games played with Milwaukee, Schneider was able to post 10 more goals and earn 12 assists getting him 22 points in 24 games and he also added 2 assists in 5 playoff games.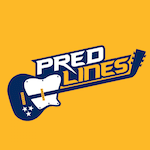 Schneider had brought the offensive spark that the team was desperately looking for. When Schneider wasn't producing points, he played at a level that seemed to spread among the players. Schneider had an offensive prowl that kept the puck in the offensive zone but also got him to the "dirty areas" with speed to boot to really open up scoring chances for the team.
Having Schneider return to the organization is a move that I believe will pay off greatly for the Admirals. Although he will be turning 29 this year, his speed and style of play help create offensive opportunities for him and for other teammates.
At the AHL level in the last 4 years, Schneider has scored 84 goals and earned 132 assists tallying him 216 points in 280 games which averages out to be about 54 points a year. This level of offense is a step in the right direction to create a more dangerous Milwaukee Admirals team since the Admirals haven't seen players post 50-point seasons since players like Viktor Arvidsson, Kevin Fiala, and Pontus Aberg were on the team.
The Admirals have a core of young talent that will need a player like Schneider to help them produce during game time and to bolster them as a team leader when needed. We greatly anticipate watching Schneider play this year in Milwaukee and hope that he can keep the offensive spark alive.