Nashville Predators: Looking Back at the P.K. Subban-Shea Weber Trade
It was a blockbuster trade that sent shockwaves far beyond the Nashville Predators organization when Shea Weber was traded for P.K. Subban.
This was a shocking trade on the part of the Nashville Predators on many different levels back in the summer of 2016. The Predators just weren't known for making big offseason splashes like this.
Despite that, the Predators made a bold move by trading one of their best players in franchise history in Shea Weber for the outspoken and larger-than-life P.K. Subban.
As exciting as it was to be getting a player like Subban to wear the Nashville Predators sweater and bring national buzz to the team, it was equally as difficult to watch Weber shipped off to the Montreal Canadiens.
It's still weird to see Weber in a Montreal uniform. He was a foundation player that at the time you thought would eventually retire as a member of the Nashville Predators.
It's been four seasons later, including this current one that's paused, and each player has managed to stay relevant in the NHL. But neither one carries the same level of success as they did when this trade went down not all that long ago.
Looking back at the deal
It was a very straightforward trade. A one-for-one swap of the superstars, but one that confused a lot of Predators fans.
Why deal one of the best players in franchise history who still had plenty left to give on a high level?
The reason Subban was dealt from Montreal wasn't crystal clear, either.
There was also rumors that Subban didn't get along with some Montreal teammates leading up to the trade, per the Hockey News and an interview with Sportsnet.
Subban put those rumors to rest, and he instantly made a massive impact on the city of Nashville before the season even started. He quickly became one of the fan-favorites, and made it a little easier to miss Weber.
As for Weber, his switch to Montreal didn't carry the same kind of national buzz as Subban, but he still played very well in his first season there with 42 points. It was however a slight decrease from what he normally produced with the Predators in 11 seasons.
This will always be an enormous trade talked about and one that came as a huge surprise to both sides. Two teams dealt one of their most prized players to the shock of many.
Who won the deal?
There doesn't have to be one winner when answering this question. Both teams can be "winners", or one could be considered a bigger winner than the other.
Personally I don't think either team completely lost the trade. Weber came in and was productive initially, but an injury-riddled 2017-18 season put a damper on things. He played in just 26 games, and the team as a whole finished way down in the standings with just 71 points.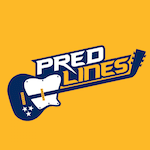 Meanwhile, Subban took off like a rocket when he got to Nashville, even before a game was played. He was seen all over Nashville connecting with fans in honkey tonks on Lower Broadway, and basically living up to what has made him such a transcendent professional athlete both on and off the ice.
Subban's play on the ice was just as good as he was a big part of the Predators' surge to the Stanley Cup Final and making his team one of the most complete defenses in the NHL. He only had 40 points, but he did so much more in other ways that season like being a key penalty killer and igniting his teammates to play their very best.
We have a slight winner
In terms of longevity, Weber remains a member of the Canadiens while the Predators decided to part ways with Subban for relatively nothing in return. They made the move indirectly to get superstar Matt Duchene, but Subban's trade itself brought very little back in return.
Subban's last season with the Predators also saw a big dip in production and not nearly the same impact as he had in his first season with Nashville.
The team still performed well enough to win the Central Division, but a first-round playoff exit ended a disappointing season overall for the Predators.
If you're going to make me pick a winner in this trade, the Canadiens came off on the better end because they still have their player. Weber is going to end up bringing more to the Canadiens than Subban was able to bring in three seasons.
However, Subban did play a vital role in getting the Predators to the Stanley Cup Final. But he was surrounded by an outstanding group of players that all came together at the right time to march through the playoffs, and come up just two wins shy of winning it all.
Weber appears to have a few more productive seasons left to give to the Canadiens, even if the team is still struggling to climb back into being a playoff contender. Whereas Subban is long gone for the Predators and trying to remake himself as a member of the New Jersey Devils.
Going back to Weber, can you imagine if he was still a member of the Predators? What would his role be now? He'd still be a top-four defenseman in my mind, and be a vital part of the power play.
Subban left the limelight for the Predators almost as quickly as he came in. There will always be great memories of him in the Predators sweater, but it just didn't last long enough for me to call it a huge win for the Predators by dealing Weber.
It's hard for a player to be productive and win games for you when he plays for another team, while Weber is still playing for the Canadiens and can be a big part of a rebuild for them.
And the Predators defense remains to have tons of questions marks after Roman Josi and Ryan Ellis. Neither team lost big, but Montreal comes out the slight winners looking back on it.