Nashville Predators: Preparing for the Inevitable Life After Pekka Rinne
Pekka Rinne has been one of those rare monumental players for the Nashville Predators that you feel like is never going to retire.
It will certainly be difficult to see Pekka Rinne finally hang up the skates, likely in the next two or three seasons at the most. Life for the Nashville Predators after Rinne will certainly be odd for a while.
Maybe the Nashville Predators would've gotten lucky and stumbled upon another great goalie or two if not for Rinne, but they likely wouldn't have enjoyed the same success as they would have without him.
Juuse Saros is finally proving that he's ready to take over as the primary No.1 goaltender for the Predators, and he's basically already achieved that feat this season. He's the main guy, while Rinne is officially the backup.
But Rinne still has a lot to give to this franchise. He has one more year left on his current contract, but after that it's hard to say what will happen. I'm not so sure the team will retain him if in fact Rinne wants to continue playing.
Flashy, but effective
Since Rinne started getting regular starts in 2008-2009, the Predators have always had the luxury of knowing they were pretty much set between the pipes.
Even the best of the best have off nights, and there were plenty of off games from Rinne. But more often than not, it was the other way around. His career numbers speak for themselves, including 17th all-time in save percentage and 20th all-time in wins.
Rinne would make incredible save after incredible save to carry the Predators to victory even if the team as a whole wasn't playing very well.
With an ordinary goaltender in net, the Predators would've taken many more losses over the years. But Rinne knew how to cover up mistakes and flaws for the bulk of his career.
There was a bigger issue of inconsistency in the playoffs for Rinne that will always be the major knock on him. But that shouldn't define his entire legacy, no matter what happens from here on out.
In the last two playoff appearances for the Predators, Rinne's save percentages dipped below his career averages as they went down around 90 percent. His GAA also went up above three goals per game, and the Predators suffered early exits in both of those.
Rinne needs a Stanley Cup to make his career Hall of Fame worthy, but time is running out for him to do that as a starter. He might go to another team as a backup and get a Stanley Cup that way, and I'd be extremely happy to see him cap off his career no matter the team.
Well, almost any team. There are a few exceptions. But he's such a likable and well-deserving guy, that you would have to be happy for him no matter who it's for.
Life after Rinne for the Predators
As for the Predators, they're in good shape with Saros taking over for Rinne. It's not a reach to think that Saros could end up eventually matching the success of Rinne when it's all said and done.
Saros has incredible skills in net, but they're very different from Rinne's. Rinne is just a large human with insane instincts to cover the entire net. Saros is much smaller in size, but has that flexibility, quickness and reflexes to be just as effective.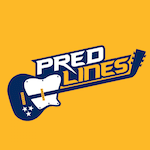 With Saros being the primary starter going forward, the question becomes who will be his backup after Rinne. As I stated earlier, I just don't expect the Predators to retain Rinne as a backup after his contract expires in 2021.
If Rinne continues to have the desire to play after next season, there will be more desperate teams interested in him as a starter. If he wants to still play, I can't see him turning down a starting role in favor of being Saros' backup.
Maybe I'm wrong on that, but I don't expect Rinne to remain a backup to Saros past next season. However, I also don't think that it will be about money, but more about going to a contender that can possibly get him that elusive Stanley Cup.
Who will be the new backup?
Connor Ingram looks like the next man up to be called up to the Nashville Predators on a more regular basis after Rinne moves on.
Ingram has put together outstanding back-to-back seasons in the AHL, and came over to the Predators' organization from the Tampa Bay Lightning last offseason.
This most recent season for Ingram was really something to behold. His GAA was an astounding 1.92, which is a number you would see on NHL20, but not so much in real life.
Unfortunately, the 2019-20 AHL season has been officially canceled due to the COVID-19 pandemic. This cuts short and leaves incomplete what was turning out to be an outstanding season for both Ingram and the Milwaukee Admirals.
Ingram is the most likely and easy choice to be moved up to the NHL roster when Rinne departs. I don't see that happening next season while Rinne is still on the roster.
Aside from Ingram, there's not really a current player in the organization to have enormous confidence in being ready to start NHL games in the near future.
You have Troy Grosenick, who came to the Predators organization during the 2017-18 season and been with the Admirals ever since. He's always put up respectable numbers in the minors leagues, but has never been able to make the jump into the NHL.
At age 30, I'm not sure Grosenick will ever be the answer for the Predators as a backup. A great player to have to call up in an emergency situation, but not one to lean on fully as a backup in critical games.
That means if Ingram takes a step back and fails at the NHL level as the backup to Saros, then the Predators will find themselves in a precarious situation in 2021.
There are some promising prospects in the Predators pipeline to not forget about, but they're all a ways away from being ready for the NHL. Tons of talent and the ceilings are high for some of them in the next three or four years.
The Predators are going to need a reliable backup to Saros in short order after Rinne. Prospects like Ethan Haider (2019 draft pick) and Tomas Vomacka (2017 draft pick) aren't going to be fully ready to make the jump to the NHL level in time for 2021.
Next season will be an intriguing one to see how Saros performs as the main guy, while Rinne is likely the backup. The roles are reversed, but ideally Rinne goes out on on top like he deserves, while Ingram continues to develop into a reliable NHL backup to Saros.