Nashville Predators: NHL Reveals Inclusion Efforts To Combat Racism
The call to end racial injustice has never been stronger. The Nashville Predators released a statement saying that they'll work tirelessly to bring about change.
The Nashville Predators have pledged to work with the NHL, NHLPA, and the newly formed Hockey Diversity Alliance to bring about change in the NHL. Through their efforts, they will work to make the sport of hockey accessible to all.
Realizing that actions and not words will bring about the NHL's needed changes, the Predators issued the following statement.
We've been asked to make a statement.

Our statement is that we are done with simply making a statement. Words are not enough. Now is the time to translate our emotions into action, just as athletes have done in recent days.

We feel it is our duty to follow suit and put action into place using the platform we have to fight racial injustice and inequality.
These issues won't be eradicated overnight by a professional sports franchise. But we have to start somewhere – not only for us, but for the future generations who deserve to find this world better than how we found it.

We don't have the answers. We will make mistakes. However, we can assure you that we will work tirelessly with our current and former players, the NHL, the NHLPA, and the Hockey Diversity Alliance in the coming days to enact real change for years to come.

Together we can be better.

Together we will be better.

Together we must be better.
On August 27, the players and the NHL decided to suspend all playoff games for two days to reflect on the current social unrest taking place across the country, especially in Wisconsin.
All of the players participating in the playoffs in Toronto and Edmonton held news conferences to say that they are united and are ready for the needed changes to take place in the NHL and are committed to leading the way to bring about that change.
To aid all of the teams in their respective cities and the league as a whole, the NHL has put together several initiatives to accelerate inclusion in the sport and help put an end to racism.
Some highlights of the program include:
Diversity training for all NHL players and NHLPA staff. This mandatory training will take place during this season's upcoming training camp.
Every league employee will participate in inclusion training to help identify racism, racial bias, microaggression, etc.
Club personnel will participate in conversations relating to race, inclusion, and equality.
Creation of an Executive Inclusion Committee that will be focused on several different aspects of the plan, including a focus on diverse recruiting and hiring and the support and development of coaches of color.
Other steps taken by the NHL include developing a hotline to give people within the league an avenue to anonymously report unethical behavior.
There will also be a Player Inclusion Committee, a Fan Inclusion Committee, and a Youth Hockey Inclusion Committee that will focus on inclusion and equality within those respective groups.
The Female Hockey Advisory Committee will also continue their work to ensure that all girls and young women have the same opportunities and benefits that hockey provides.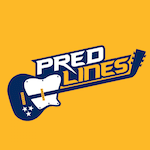 The NHL has often struggled to stay on top of social issues. They have also been accused of turning a blind eye to some issues, hoping that they will go away.
With the current issues that our society faces, the NHL can no longer afford to ignore the issues that face players, future players, and the league as a whole.
If the NHL sticks with the plan that they have laid out, they will finally be heading in the right direction.